"Champions aren't made in the gym. Champions are made from something they have deep inside them – a demise, a dream, a vision"                                                                                                                    -Muhammed Ali
Rob Vickerman is one of England Rugby Sevens' most successful captains. He led them to victory in the World Series Events in 2008, 2011 and 2013, as well as reaching the Sevens World Cup Final. After retiring last year, Rob is now the Face and Voice of Rugby 7s coverage for all major broadcasters in the UK and abroad. His career has spanned over a decade until a neck injury forced retirement from all forms of rugby. Rob played at centre for Leeds Rugby.
The 30-year-old has exceptional leadership qualities and he is very popular within the media and corporate world, as he has been at the top of his game for many years.
Rob is a studio pundit on BT Sport (covering the summer Sevens tournament), as well as a studio anaylist, co-commentator and pitchside reporter for Sky Sports (over the World Series). He also commentates on Aviva Premiership and Championhip matches.
Rob travels to Hong Kong, Paris and Monaco to cover the Sevens (for major broadcasters as well as the World Feed) and will also be leading the BBC commentary team at the 2016 Rio Olympics (having been the voice of the 7s at the Commonweath Games). He also writes regularly for The Rugby Paper.
Rob hosts for companies such as HSBC at tournaments, MC'ing and conducting Q&A sessions, as well as previewing and reviewing matches. His after-dinner tales of playing around the world are amusing, his leadership and motivational workshops are inspiring and he has a First class Honours degree from Newcastle Business School, focussing on leadership development and change management.
He is a well-liked and well-respected ambassador for a number of sporting brands ie for the Youth Sport Trust, where he spends time mentoring youngsters in sport.
Did you know, Rob:
has an unhealthy obsession with peanut butter
has filled two passports with travel during his rugby career
has an encyclopaedic knowledge of Fireman Sam (thanks to his son)
Request Rob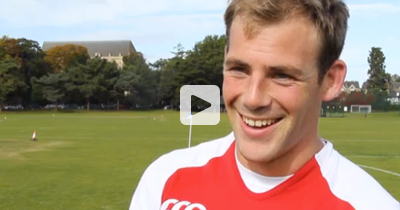 Media Work
BBC TV
BT Sport
Sky Sports
ITV
World Feed
Tweets by @robvickerman
Brands Sponsors